Welcome to our (rudimentary) web site!
Here, you can have a look at some of the stones and jewelry we've had in our inventory, check our show schedule, and contact us with any questions, comments, or requests you might have.




Here we are, set up with wire-wrapped jewelry at the Portland, ME gem and mineral show, held each April at the University of Maine in Portland.
At the Portland Gem & Mineral Show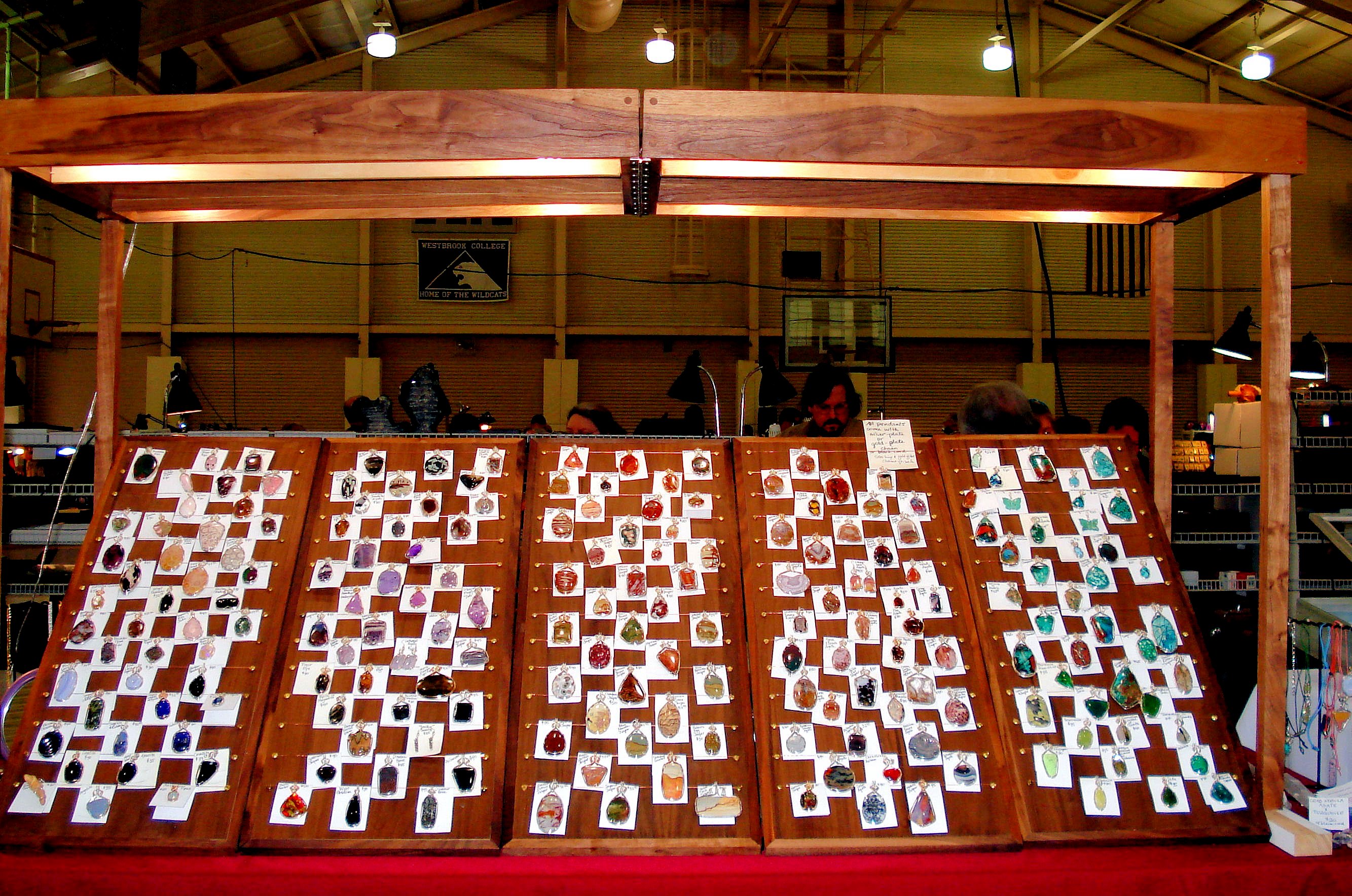 We had a great time again in Quartzsite and Tucson this winter, and brought back lots of wonderful rocks. Deane drove this year, so we could bring back heavier stuff. Some highlights are an oviraptor egg, Uruguayan amethyst plates, geodes from Mexico, an amazing variety of agate and jasper cabochons, cave bear jaws, and more fossils than we've ever had before.